If you're an employer, spinal problems are likely a significant percentage of your organization's healthcare costs. According to a 2016 United States Bone and Joint Initiative report, back pain costs employers approximately $213 billion each year in treatment costs and missed workdays.
To address these costs, many employers are discovering that office initiatives dedicated to mitigating spinal pain are simple, low-cost solutions that pay dividends.
Healthcare in the office
Per the American Spinal Decompression Association, low back pain affects at least 80 percent of people at some point in their lives. And that doesn't take into consideration other forms of back or neck pain. More likely than not, some members of your staff are dealing with these problems. If you work in an environment where employees sit at their desks for long periods of time, back and neck pain may be rampant.
A wellness initiative could be the answer. UnitedHealthcare found that nearly three-quarters of employees agreed that they are interested in proactively taking steps to improve their health. In companies that already have such programs in place, 59 percent of respondents said that the initiative had improved their health.
"By engaging employees in their health, workplace wellness programs may be able to encourage well-being, prevent disease before it starts and, as result, help lower medical costs," said Rebecca Madsen, UnitedHealthcare chief consumer officer. "This survey underscores the value of employer-sponsored wellness programs and the importance of making them accessible to more employees."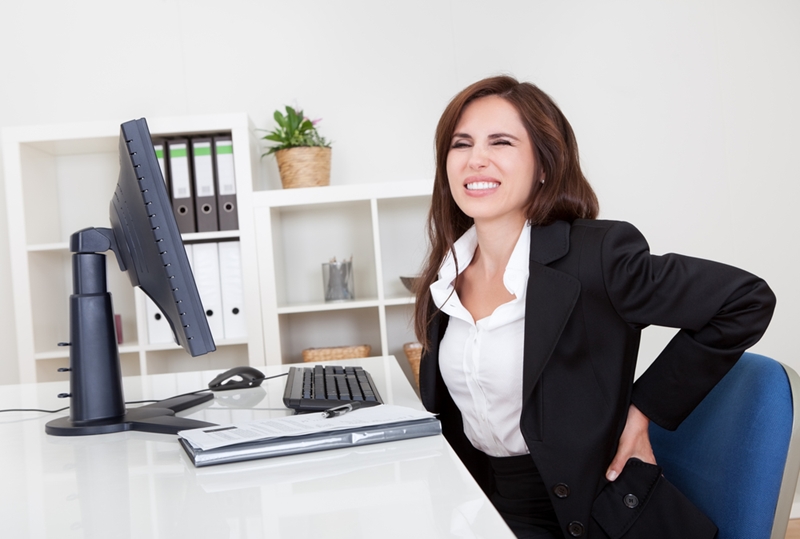 Back pain at work
Jonathan Edwards, manager of analytics and consulting at Verscend Technologies, told Employee Benefit News that musculoskeletal issues cost employers more than $1,200 each year per employee. About 35 percent of that amount is related to back issues.
In certain situations, this pain may be caused by a serious problem that requires expensive surgery and a long recovery period. But more often than not, chiropractic services can treat the issues at a much lower cost, especially if it is addressed in a timely manner.
To treat your employees while decreasing overall healthcare expenses, consider employing one of the following conservative wellness initiatives at work:
Wearable devices.
Posture training.
On-site chiropractic services.
Acupuncture.
Physical therapy services.
By helping your employees manage their pain through treatment from a chiropractor and other early interventions, you can create a more comfortable work environment for your staff, while reducing healthcare costs related to back and neck problems.