As of 2015, 12.5 million people in the U.S. were misusing prescription opioids, according to the Department of Health and Human Services. During this period, more than 33,000 people died from overdosing on these drugs, including about 15,000 who overdosed on commonly prescribed opioids.
Though prescription opioids are a frequent solution for surgery recovery periods, chronic pain and other medical conditions, they are far from the only option. In line with continued efforts to limit opioid abuse, the Food and Drug Administration and other influential bodies are beginning to see the benefits of chiropractic care for easing pain that would otherwise be treated with pills.
The reach of the opioid epidemic
Opioids are a class of drugs that interact with the receptors on the body's nerve cells to inhibit pain. This category includes commonly prescribed medications, such as morphine and oxycodone, as well as the illegal drug heroin.
While the dangers of heroin are widely acknowledged, patients don't always know that prescription opioids also carry risks. In fact, according to numbers from the Department of Health and Human Services, more people died from overdosing on commonly prescribed opioids in 2015 than from overdosing on heroin. That same year, 2.1 million people misused prescription opioids for the first time.
"2.1 million people misused prescription opioids for the first time in 2015."
Despite growing awareness regarding opioid abuse, these drugs remain extremely prevalent in health care. A 2017 poll conducted by NPR and Truven Health Analytics found that prescription medications were the most common remedy recommended by doctors for low back pain relief, regardless of the fact that clinical guidelines by the American College of Physicians suggest using nonpharmaceutical remedies before using even over-the-counter options.
However, many consumers are beginning to look outside a physician's office for help with their pain. The same study also found that 64 percent of millennials choose to find low back pain relief themselves rather than turning to a doctor for a prescription. Without a bottle of pills to ease their pain, this generation is more likely to opt for exercise, physical therapy and other opioid alternatives than older demographics.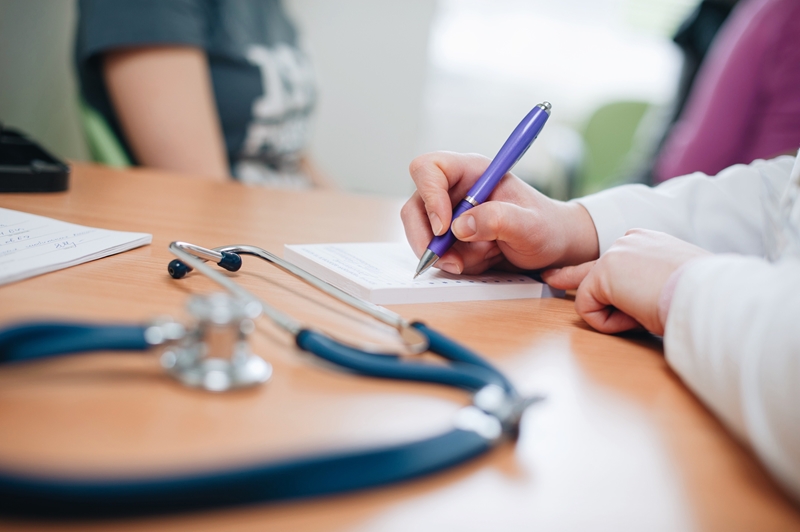 The benefits of chiropractic care
When it comes to treating low back pain and joint problems, chiropractic services are an increasingly common alternative to opioids. In 2016, the American Chiropractic Association highlighted this course of treatment as one of the potential solutions for reducing the number of drugs prescribed to treat pain.
"Chiropractic services are an important first line of defense against pain and, in some cases, can lessen a patient's reliance on addictive painkillers or prevent their use altogether," said ACA President David Herd, D.C. "It makes sense to exhaust conservative forms of treatment such as chiropractic before moving on to riskier, potentially addictive pain medications."
Rather than simply treat the symptoms, chiropractic adjustment works to address the underlying condition that causes the pain, something with which prescription opioids typically don't help. Consequently, these medications are generally a short-term solution even under the best circumstances.
"Even if medication does well, it's not treating the underlying problem and it can come back," said Dr. Steven Atlas, a low back pain specialist at Massachusetts General Hospital, in an interview with NPR.
A chiropractor, on the other hand, can help patients manage their pain by treating the problem itself – and without the added risks of addiction and abuse associated with opioids.
Interested in learning more about how chiropractic services can decrease your pain? Contact Bronston Chiropractic or our Medical Division Community Care Clinic today to schedule an appointment.