So, you're off for the great outdoors this summer? With all of the thrills of the wilderness awaiting you, be sure not to forget your back pain. Use this checklist to go over the things you may have overlooked.
Be backpack smart: Camping with just a backpack may seem like "traveling light" until your back starts to feel it. Before the trip begins, find a backpack that will give you enough support and sit well on your back, without too much strain. Even if it feels fine, try not to overload it or wear it too much to avoid adding extra weight.
Get some good sleep: Part of the whole camping experience involves sleeping in tents, sleeping bags or even outdoors. But there's a difference between "roughing it" and putting your back in danger. Just as you look for the right backpack, try and find a tent, sleeping bag and mattress pad that will keep you comfortable and allow you to sleep in the right position for your spine and back muscles. If you are sleeping in a tent, make sure all of your gear fits inside when it's time for lights out.
Keep things healthy: Avoid overexertion and make sure you get plenty of rest and water. If you're going to a remote area, consult an expert or a park ranger to find out what kind of things you'll need to stay in good shape. Water, in particular, can be tricky if you're doing summer camping, so have a plan to stay hydrated. Good general health will likely also be good for your back and general pain.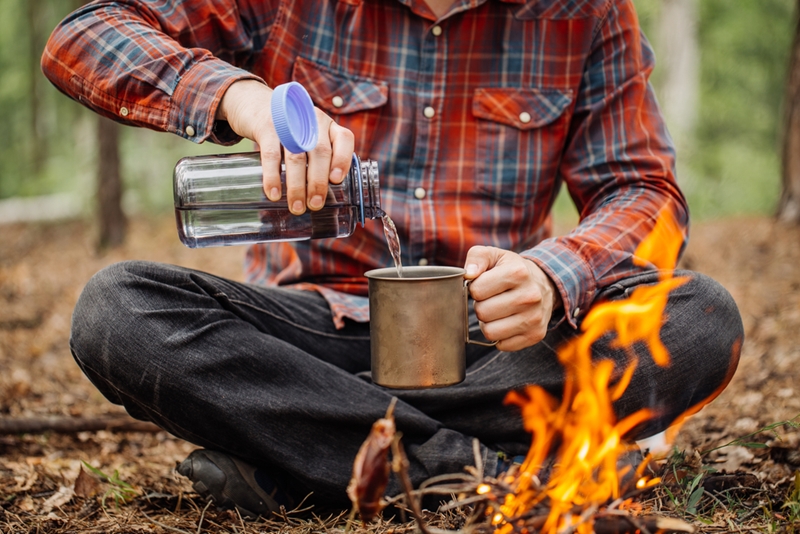 If you come back from your trip with pain, be sure to get a professional opinion. Talk to a health care provider at Bronston Chiropractic or our Medical Division Community Care Clinic to find out more.